Search For Books - By Author, Title Or Keyword
Welcome to Longfellow Books
UPCOMING EVENTS
---
WEDNESDAY, JULY 24 | 12:00 - 1:00PM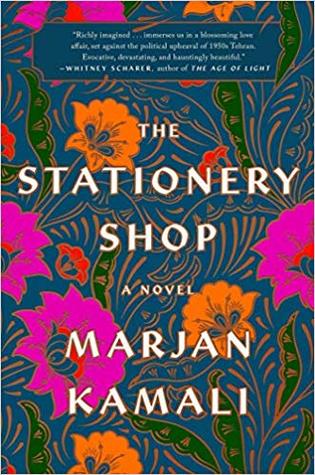 ---
THURSDAY, AUGUST 8TH AT 7PM
Author Emily Guendelsberger will be here to discuss On the Clock on August 8th!
"Guendelsberger can go from light-hearted to dead-serious on a dime, writing with a conversational, contemporary, and heavily footnoted bent... This clear inheritor to Barbara Ehrenreich's seminal Nickle and Dimed (2001) is bound to open eyes and change minds." ⁠— Annie Bostrom, Booklist
---
Our friends at the Illustration Institute have some great upcoming events/workshops with artists and illustrators.
Check out their summer events here: https://www.illustrationinstitute.org/
Check Out This Week's Bestsellers!
1. Conversations with Friends by Sally Rooney
2. The Overstory by Richard Powers
3. On Earth We Are Briefly Gorgeous by Ocean Vuong
4. Where the Crawdads Sing by Delia Owens
5. Almost Midnight by Paul Doiron
6. Normal People by Sally Rooney
7. A Wonderful Stroke of Luck by Ann Beattie
8. Vacationland by John Hodgman
9. Transcription by Kate Atkinson
10. The Power by Naomi Alderman
11. Educated by Tara Westover
12. Searching for Stars on an Island in Maine by Alan Lightman
13. Ghosted by Ronnie Walsh
14. Washington Black by Celeste Ng
15. Little Fires Everywhere by The Washington Post
Longfellow News
Longfellow Books
Our Used Book Buying Policy
• We pay store credit for used books, not cash.
• Our buyers cannot process any books on the spot.
• We pay approximately 30% of what we decide to charge for a book. So if we price something at $8, we'll give you $2.40 in store credit for it.
• We take one bag or box at a time, and you can drop off books whenever we're open*. We will call you once we go through your books (it takes us about a week, unless we're buried very deep) to tell you how much store credit you're getting.
*We may go through periods when we get overloaded and have to temporarily pause, so please call or check our website before bringing books in.
• We take many different kinds of books (paperbacks & hardcovers, fiction & nonfiction), but our selection varies with supply & demand.
However, we usually will not buy:
•Books that are in generally poor condition (torn or yellowed pages, missing dustcovers, split spines, etc.)
•Books with underlining or highlighting
•Textbooks and outdated reference books (travel guides, etc.)
•Non-book items (magazines, journals, calendars, DVDs, CDs, etc.)
•Currently, we are not taking kids books or young adult/middle reader books, cookbooks, or oversized coffee table/art books.
• If there are books we don't take, we can either donate them to Goodwill or you can pick them back up. We will ask your preference when you drop them off. If you elect to pick books back up, we ask that you pick them up within 7 days of when we contact you. After that, we reserve the right to donate them.
Indie Next List
This feature require that you enable JavaScript in your browser.
No front page content has been created yet.